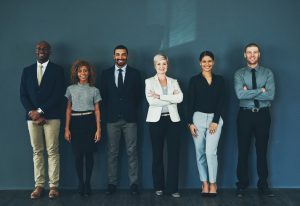 Where is your employee benefits program headed in 2018? And do you know what benefits will be most coveted by top talent?
In the coming year, competition to attract and retain skilled employees is going to require some innovative approaches and leading companies will be using flexible benefits packages as a strategic tool to enhance their attractiveness as employers.
According to a study by the U.S. Society for Human Resource Management (SHRM), we're going to see more ways to attract millennials and employees who have sought-after skills, and that always leads to a competitive benefits program. A SHRM report looked back at 20 years of employee benefits programs in the United States that highlighted some big trends employers need to be aware of. They found that an increase in the variety of benefits makes it easier for employees to address work/life balance concerns and focus on health and wellness- two relevant topics that have been building over the past two decades.
Why Is Employee Retention Important To Companies
Strategies to manage employee turnover are similar to those used to attract quality employees into an organization. As a part of a company's attempt to strengthen employee satisfaction, which directly affects an employer's bottom line, those strategies typically include: competitive pay, a strong employee benefit program and employee recognition. Ultimately, creating a better benefits package is key to improve retention and cut down on the high costs of turnover.
Does Your Benefits Program Help to Recruit and Retain Employees?
Effective benefits are a key driver in recruiting and retaining top employees. According to a Harvard Business Review report, an attractive employee benefits program is even more important than offering a high base salary. In fact, more than 75 percent of employees cited benefits as an important reason for accepting a job. Another study conducted by the Employee Benefit Research Institute found that health insurance is by far the most significant benefit for employees- a benefit that is most likely to keep employees engaged and motivated.
How To Attract Employees To Your Company Through A Benefits Program
As many professionals are becoming less focused on just compensation and turning more of their attention to the total work/life equation, leading companies are taking notice. By offering a successful employee benefit program, companies not only maintain leadership status and distinguish themselves from competitors as an employer of choice but also attract the best job candidates and retain employees.
Discover Effective Benefits Program Solutions
At Northeast Professional Planning Group, Inc. (NPPG), we design and procure robust solutions for human resource programs and provide a comparative market analysis to see if we can reduce costs and increase the overall benefits program offerings. More than a service provider or broker, NPPG operates as your trusted partner.
Stand out among the competition and grow your company the right way with NPPG. Call us at 732.758.1577 or contact us online to start the conversation.