Employee Benefits Insight.
Two key employee benefit areas to monitor for 2017; employee education as well as employee retention and engagement strategies.
New administrations bring new challenges to the professional realm, and the Trump administration is no exception. Many of the former administration's health care initiatives are being rolled back or halted. This leaves employers in an uncertain place in regard to compliance regulations and reform laws. This uncertainty comes in addition to the already complicated day-to-day tasks of an organization, leaving many feeling vulnerable.
Employee Benefits Insight – 2 Key Topics to Monitor in 2017
Unraveling of the ACA and Ensuring Employees are Educated Health Care Consumers. A new administration is now in office and President Donald Trump is vowing to repeal the Affordable Care Act (ACA). The first wave of this dismantling came in an executive order that directs federal agencies to waive, delay or grant exemptions from ACA requirements that may impose a financial burden. Other measures are promised to come later in the year, and experts agree that the "wait and see" approach is best for employers until a clear directive is issued. This means employers should focus their energy on increasing employee health care knowledge in order to make employees more educated consumers. Health care consumerism will likely only   increase under this administration, so focusing on employee education is a must.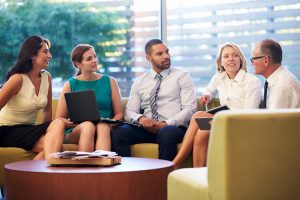 Employee Retention and Engagement. Employee retention and engagement is more difficult now than ever. With millennials projected to make up the dominant demographic of the workforce by 2020, employers need to rethink their company culture. To underscore the importance of fresh retention ideas, 44% of millennials say they would quit their jobs within two years if given the chance. Sixty percent say they wish to leave their current jobs by 2020. Now is the time to consider new retention and engagement initiatives.
---
Employee Benefits Insight – NPPG's Group Health Insurance
Partnering with NPPG is a Smart, Strategic Business Decision.
NPPG's health insurance specialists are dedicated to staying abreast of the health care compliance landscape and forming innovative ideas that help employee retention and engagement.
Differentiating features provided by NPPG:
Dynamic plan design programs
Innovative ideas; thinking outside-of-the-box
Simple, at-a-glance, print materials for efficient employee communication
NPPG provides TPA, (Third Party Administration), 3(16) fiduciary, investment fiduciary, employee benefit, retirement planning, and actuarial consulting service to our clients throughout the nation with regional focus in NY, NJ, PA, CT.
Providing customized and comprehensive solutions for employee benefit needs from medical, dental, and disability insurance to 401(k), pension, actuarial and fiduciary services. More than a service provider or broker, NPPG operates as a trusted partner; dedicated to helping clients achieve better business performance and financial results. Fiduciary services are offered independent of being designated as the TPA.