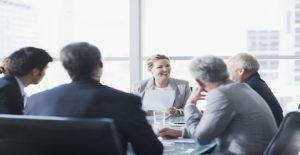 It's no question that business owners need more help to steer clear of liability concerns. Yet, liability can come from all aspects of running a business; and it is especially true when offering a retirement plan. With the inherent risk that exists in retirement plans, plan sponsors are open to alternative ways to reduce their liability through administrative fiduciary outsourcing arrangements.  Although it is growing in popularity, 3(16) Fiduciary services are still new to most service providers. Therefore, there tends to be some confusion within the industry, including:
Misconceptions with respect to the appointment of and allocation of duties among named fiduciaries.

The decision among TPAs regarding whether they want to accept fiduciary liability by becoming a fiduciary to a retirement plan

The need for a TPA to consult with the plan sponsor regarding the plan sponsor's fiduciary obligations to maintain their plan within ERISA Guidelines

Misunderstanding compliance updates to rules and regulations of offering retirement plans.
To address these concerns, TPA business owners are more open to the inclusion of 3(16) Administrative Fiduciary services.
What if Your TPA firm does NOT offer 3(16) Administrative Fiduciary services?
If your TPA firm doesn't offer 3(16) Fiduciary services, you can still meet the needs of your clients, and remain competitive in the marketplace, by partnering with an independent 3(16) Fiduciary service provider.
This partnership will afford you a way to offer your clients exactly what they need without you having to absorb additional liability. This strategic partnership will create a strong point of differentiation for your business and help you gain a competitive industry advantage.  
Not all 3(16) providers are the same, how will you know what to look for?
What Should You Look for in an Independent 3(16) Administrative Fiduciary?
In addition to reducing your clients' fiduciary liability, a 3(16) Fiduciary can also help alleviate time consuming and complex plan administrative duties.
As a trusted partner, an independent 3(16) Fiduciary should be TPA-friendly; operating as a standalone service and able to work with almost any recordkeeper, financial advisor and investment fiduciary.
Interviewing Independent 3(16) Fiduciary Service Providers
Ensure that you do your due diligence when vetting 3(16) Fiduciary service providers.  Review their services offered as well as the amount of liability they are willing to absorb; be sure to also compare the indemnities that the provider is giving to your client. When you begin interviewing independent 3(16) Fiduciary service providers, look for the following qualities in your partnership:
Offers an Extensive Breadth of Services
Highly Qualified Personnel Assigned
Seamless Process for Onboarding
Integration with TPA and Recordkeeping Systems
Comprehensive Plan Due Diligence
Extent of Covered Liability
Keeping your plans in compliance with the regulations, staying competitive and reducing client liability is easily managed with the right partners. Should you want to learn more about partnering with an independent 3(16) Fiduciary service provider to create a complete package for your clients, please contact the author of this article.
Michael M. Salerno is President/CEO of Northeast Professional Planning Group, Inc. (NPPG) and NPPG Fiduciary Services, LLC (NPPG-FS):
For further information about partnering with an independent 3(16) Administrative Fiduciary, contact Michael at (732) 758-1577 or visit NPPG-FS at www.nppgfs.com.
NPPG Fiduciary Services, LLC (NPPG-FS), will work with most TPA firms. NPPG-FS employs an approach that balances participants' interests with the plan sponsor's fiduciary requirements; most importantly maintaining compliance and the integrity of the plan. When NPPG-FS is appointed as our clients ERISA 3(16) Plan Administrator, NPPG-FS will competently manage the oversight of the daily plan operations as well as take on much of the fiduciary risk enabling the plan sponsor to focus on their company.
NPPG uncovers the best solutions to mitigate risk, increase plan effectiveness and our benchmarking services help to reduce overall costs – all while delivering outstanding service. With a diverse client base, we have plans ranging from one participant to more than 2,000 participants in the private, non-profit and public sectors. Our clients are members of the Fortune 500 and the New York Stock Exchange as well as small entrepreneurial businesses and medical groups.
Celebrating our 20th year in business, NPPG has the experience to provide the expertise and resources to seamlessly implement and manage all plan details from completing required paperwork to fulfilling compliance and fiduciary obligations.